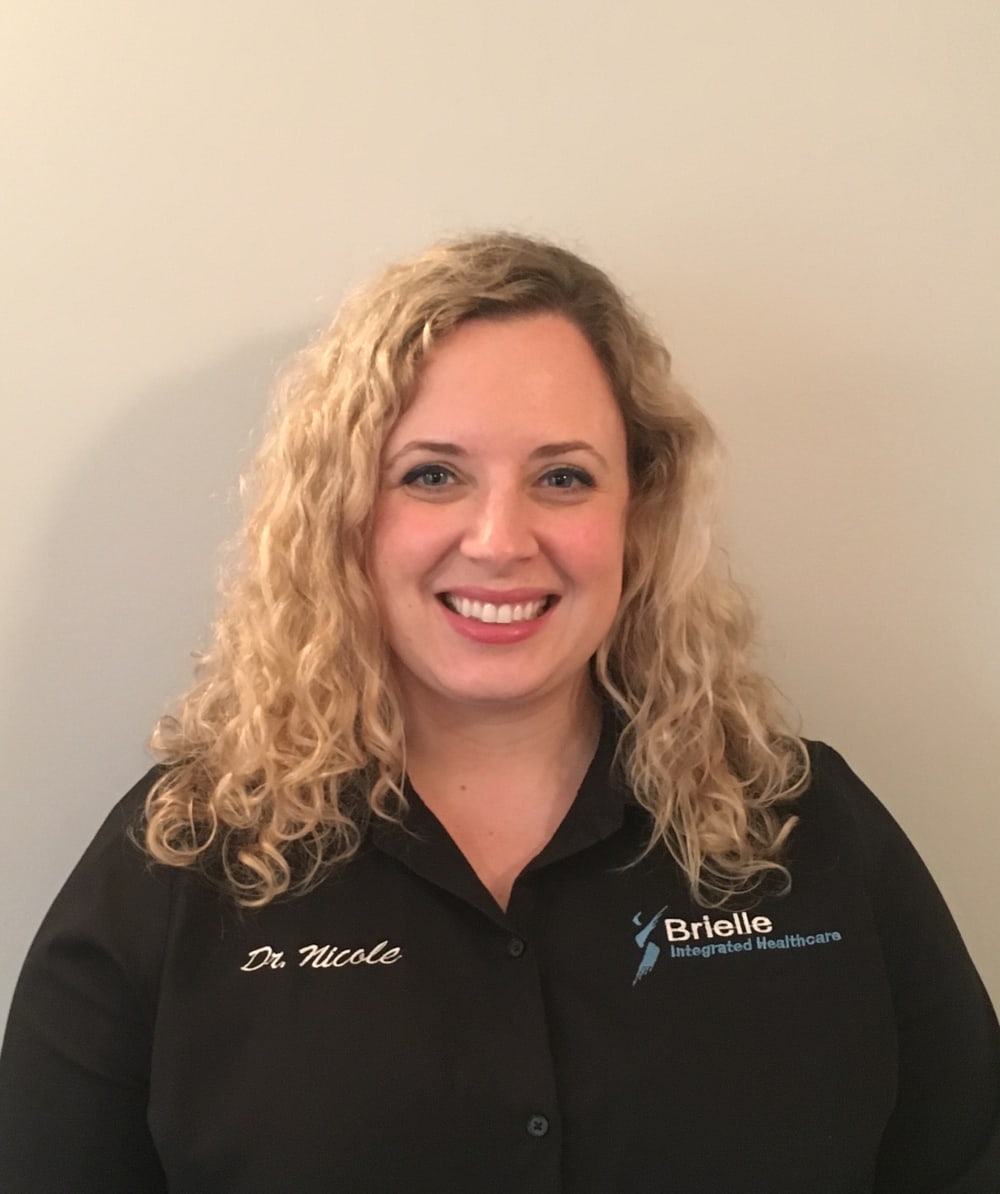 Dr. Nicole Yarbenet
Chiropractor
Originally from Grand Blanc, MI, Dr. Nicole Yarbenet attended Grand Valley State University, graduating with a Bachelor of Science degree in Health Professions with an emphasis in Biomedical Sciences. After graduating from college, Dr. Nicole Yarbenet worked in the Nursing field for several years before discovering her passion for chiropractic. Dr. Nicole then traveled to Davenport, IA to get her Doctor of Chiropractic degree graduating cum laude from Palmer College of Chiropractic. Dr. Nicole uses the chiropractic adjustment to reduce any nerve interference, which restores energy to every cell, tissue, and organ in the body. She may also suggest nutritional supplementation, diet changes, exercises and lifestyle modifications to help nourish and energize the body to heal itself naturally. Using this unique approach, Dr. Nicole is able to help you to accelerate and/or maintain your journey to good health. She enjoys working with children and modifies her techniques so they are kid friendly! In her free time, Dr. Nicole enjoys golfing and spending her time at the shore.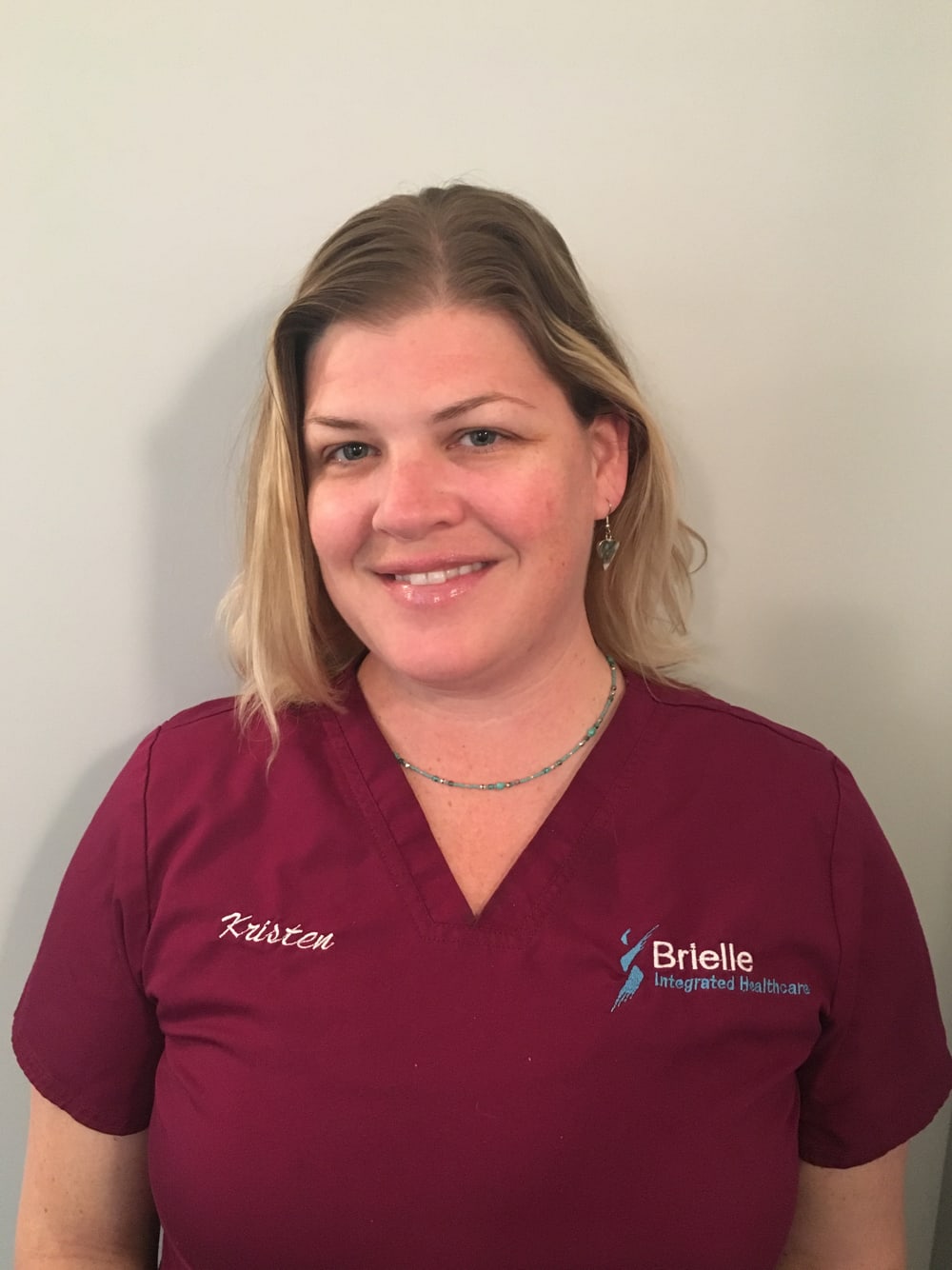 Kristen
Massage Therapist
Kristen Valentino has had over 10 years of experience in the massage field, working at various resorts and spas. She graduated from the Center for Massage and Natural Health in Asheville, North Carolina and is also a certified Medical Assistant. Her massage philosophy specializes in a mixture of Swedish and deep tissue massage, and she is always ready to accommodate any patients with any specific needs or techniques they request.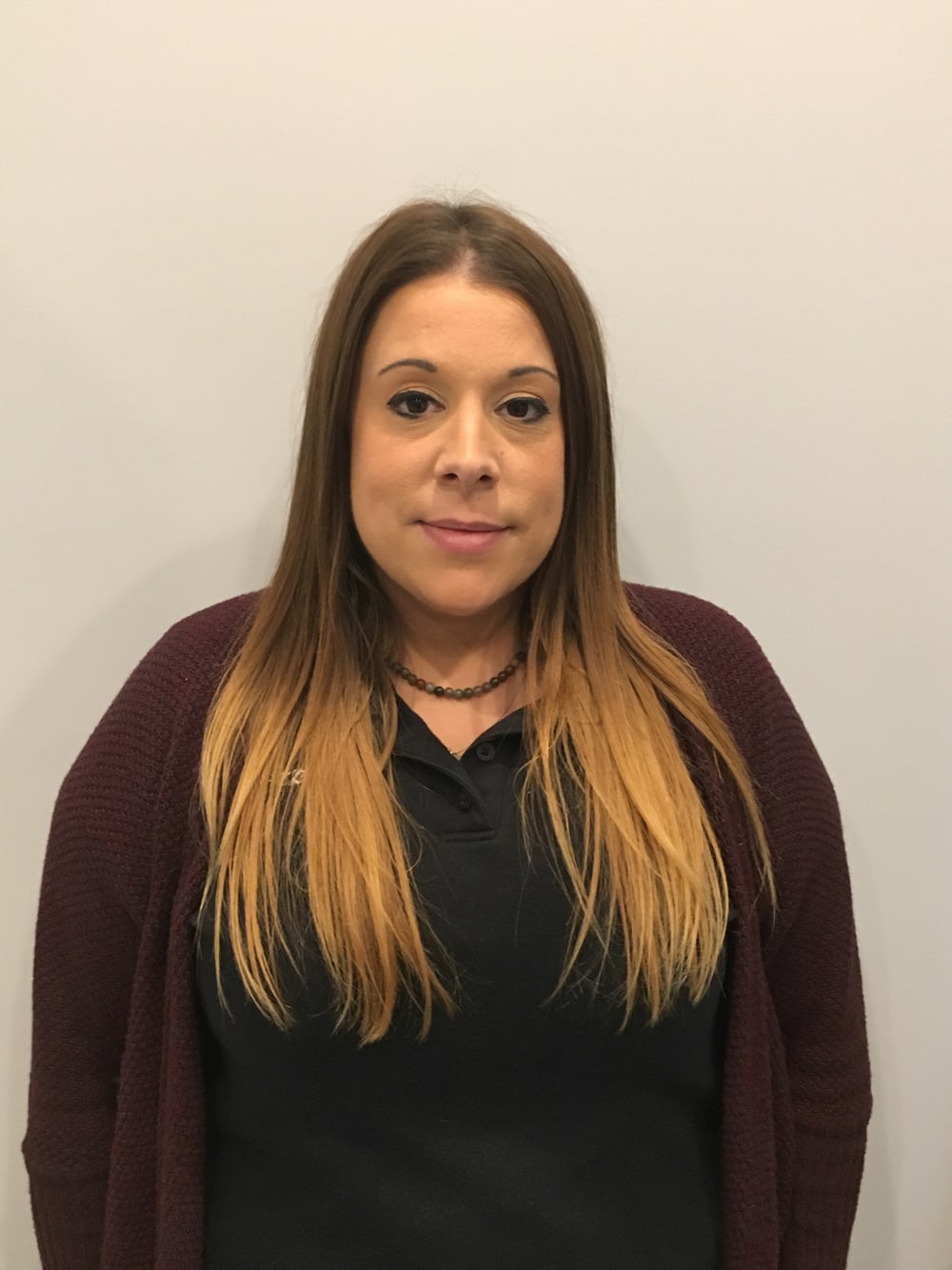 Stephanie
Administration
Stephanie grew up and resides in Monmouth County, and has been with Brielle Integrated Healthcare since the start. She is very excited to be a part of this brand new facility and it's team to help make the practice grow. Anytime you call our office, she will be the one you talk with to assist with providing information, booking your appointment and answering any questions that you may have.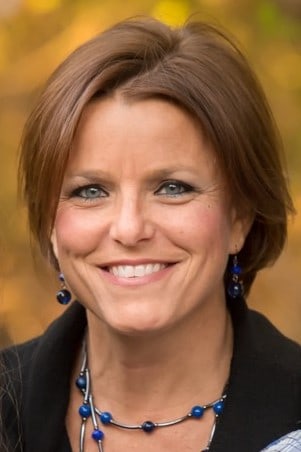 Dana
Physical Therapist
Dana Sealander, a NJ native, graduated from the University of Maryland with a Bachelor of Science in Kinesiology. She then went on to earn her Masters in Physical Therapy from the University of Delaware. Upon graduation, she worked for 10 years in outpatient orthopedics, studying to become Certified in Mechanical Diagnosis and Treatment, commonly known as the "McKenzie Method". She is also a certified Senior Strength and Conditioning Specialist. For the past 9 years, Dana has worked primarily in pediatrics, and she is thrilled to join the multidisciplinary team here at Brielle Integrated Healthcare. Dana relies heavily on patient education and, when appropriate, family involvement along with strengthening, stretching and postural education to improve biomechanical imbalance. In her free time, Dana enjoys staying active on the mountains, the trails and the beach with her 2 teenagers.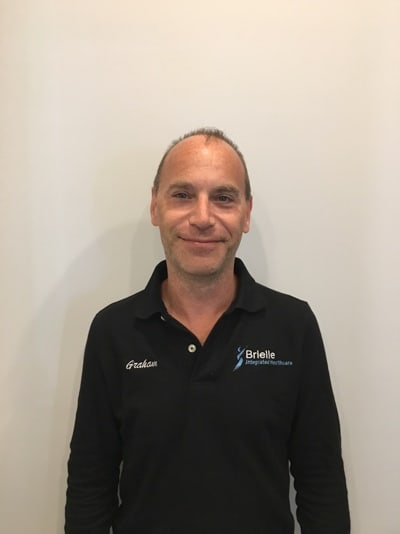 Graham
Acupuncturist
Graham Jackette, a New Jersey native, was trained at the Swedish Institute where he learned Classical acupuncture and Traditional Chinese Medicine (TCM). He has a gentle needling technique so even people who are afraid of needles enjoy his treatments. Graham also does cupping therapy which can work wonders for tight, sore muscles.
Graham's approach to healing is treating the whole person, not just their symptoms. His philosophy is rooted in the connection between mind and body and how they affect each other. He has witnessed time after time the innate healing power that each person has, and the amazing effect that acupuncture has to activate this power within his patients. He looks forward to helping you feel your best!