Meet the Team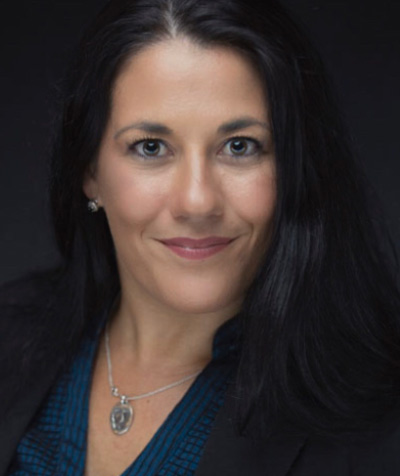 Dr. Jessica Pesce
Chiropractor
Dr. Jessica Pesce graduated from Palmer Chiropractic College, Florida in 2012 with the high honor of The Presidential Academic Award. Upon graduating she began practicing in Pensacola, Florida where she remained until returning home to New Jersey in 2019. Dr. Pesce is excited to be back at the Jersey Shore caring for her community as a member of the Brielle Integrated Healthcare team. Dr. Pesce reports that she really started her chiropractic journey as a patient when she was diagnosed with scoliosis at a young age. After only a few weeks Dr. Pesce had noticed significant improvements in her overall health and wellbeing. "Chiropractic care allowed my body to reach its full potential and gave me a better quality of life. I am passionate about sharing this with everyone".
Dr. Jessica's passion and purpose is to help others feel better throughout their daily lives. Whether it is to help athletic performance, help little ones with ear aches and colic, or maintain function in the elderly, chiropractic care helps the body heal itself naturally. She utilizes multiple techniques and collaborates with all disciplines of health care practitioners to customize a care plan specific for your needs.
She looks forward to meeting you and helping you accomplish your health goals and fulfill your potential.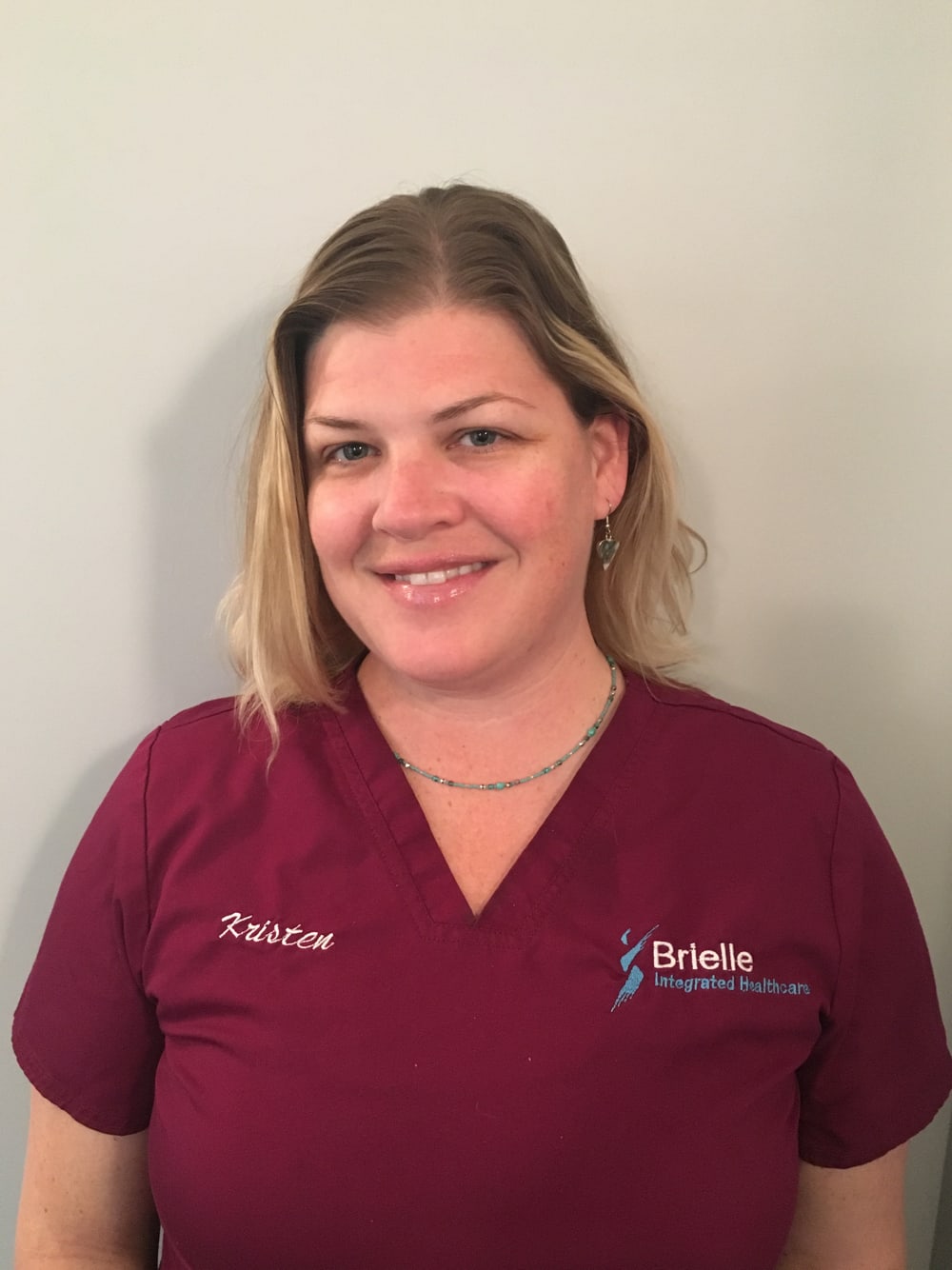 Kristen
Massage Therapist
Kristen Valentino has had over 10 years of experience in the massage field, working at various resorts and spas. She graduated from the Center for Massage and Natural Health in Asheville, North Carolina and is also a certified Medical Assistant. Her massage philosophy specializes in a mixture of Swedish and deep tissue massage, and she is always ready to accommodate any patients with any specific needs or techniques they request.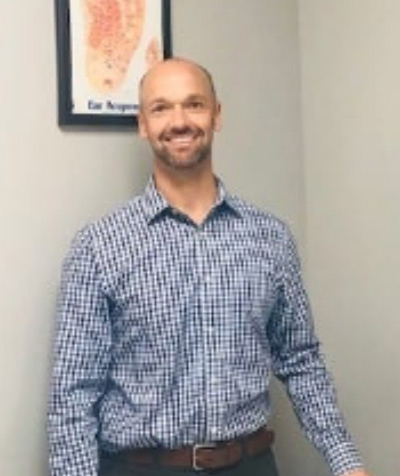 Dr. Kevin Lyons
Acupuncturist
Dr. Kevin Lyons, doctor of Acupuncture and Oriental Medicine born and raised in Philadelphia, PA received a dual degree cum laude in his clinical studies at the East West College of Natural Medicine. He also achieved a Bachelor of Science degree from Philadelphia University. As a Board Certified and Licensed Acupuncturist in the state of New Jersey with over seven years' experience he specializes in pain management, weight Loss, facial rejuvenation, fertility issues, headaches, and everything in between.
Dr. Kevin's professional experience is as vast as the scope of Chinese Medicine and uses a highly personalized one-on-one approach and practical real-life solutions to assist his patients in achieving their health and wellness goals.
In addition to providing exceptional care to his patients, Dr. Lyons enjoys yoga, hiking, biking, and running on the beach with his pup.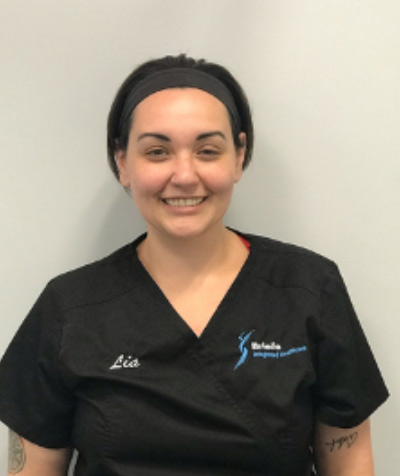 Lia Durazzo
Massage Therapist
Lia Durazzo has 10 years of massage experience. She graduated from Cortiva massage institute where she also spent time teaching after graduating. Over the years she has worked in various massage fields ranging from spa to different types of medical offices. Her modalities range from Swedish to sports massages. Lia however, specializes in deep tissue massages and main goal in her career is to help people become pain free.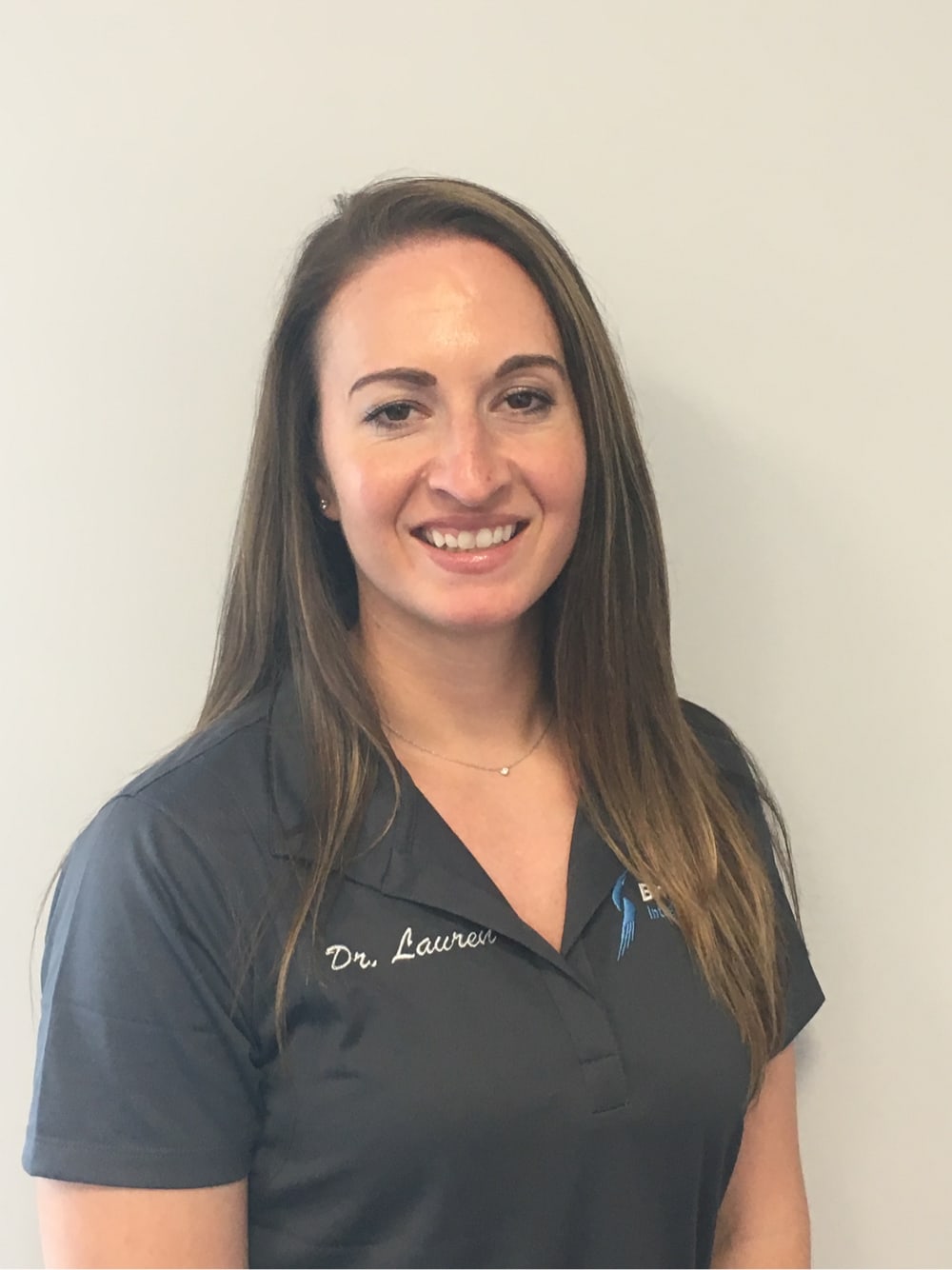 Dr. Lauren Ramondini
Physical Therapist
Dr. Lauren Ramondini graduated from University of Delaware with a Bachelor of Science in Exercise Science with a concentration in Exercise Physiology. She later went on to receive her Doctorate in Physical Therapy from UMDNJ/Rutgers-Camden. Despite originally being from Morris County NJ her love for the beach brought her down to the Jersey shore after graduation. Lauren began her career as a PT working for an outpatient orthopedic facility in Ocean County. She has continued to work in the outpatient orthopedic setting and has almost 8 years of clinical experience in that area. She has great knowledge in sports-related injuries and post-surgical rehab. She utilizes manual therapy and functional exercises as part of her treatment approach and believes that each patient's program is unique and should be tailored to the patient's goals and what they want to achieve.
Lauren lives in Belmar with her yellow lab Jack. In her spare time, she loves spending time with friends and family, traveling & trying new restaurants. She has a passion for health & fitness and is very active in CrossFit, running & anything involving the beach.