Integrated Healthcare
Brielle Integrated Healthcare is a multi-disciplinary practice combining Chiropractic, Physical Therapy, Massage, and Acupuncture to produce a healthy mind and body.
We believe that being healthy is more than just the absence of pain. It is being able to function at the highest level your body is intended to function. We have helped hundreds of patients regain their quality of life, and would love to add you to our list of success stories.
We are conveniently located just off Route 34 and provide our quality brand of care to the residents of not only Brielle but Manasquan, Sea Girt, Wall and Brick. Our reputation is spreading as one of the best Chiropractic centers in Central NJ and Southern NJ.
There may be more than one answer to your health concerns, and our knowledgeable staff would be more than happy to discuss your health care options and the benefits of true wellness care with you!
Our multi-disciplinary approach has helped people from all walks of life with the following complaints.
Headaches/Tension.
Neck Pain.
Wrist/Hand Pain.
Digestive.
Sinus Problems.
Female/Reproductive Issues.
Constipation.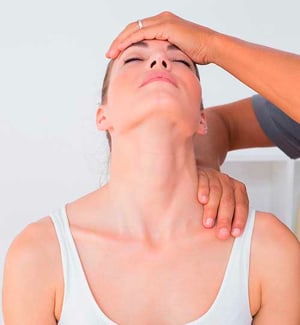 Latest Equipment
State of the art treatment rooms equipped with the latest chiropractic and physical therapy equipment including ultrasound, electric stimulation and hot/cold therapy.
Digital X-Rays
Any pictures taken of your spine are done on premises in the exam room using state of the art fully digital x-ray.
---
Massage Rooms
We also have a separate massage room where our massage therapist offers 1/2 hour, 1 hour, and 1 1/2 hour massages.
Rehab Equipment
Rehabilitation exercises are performed on the latest equipment in our office or out in the fitness area where our therapists have access to the best of what the gym has to offer.
---
Chiropractic
Chiropractic care is used most often to treat neuro- musculoskeletal complaints, including but not limited to, back pain, neck pain, pain in the joints of the arms or legs, and headaches and the effects of these disorders on general health.
Chiropractor for Sciatica/Lower Back Pain
Chiropractor for Spinal Decompression
Massage
We offer therapeutic, deep tissue, sports, and Swedish massage. All massages are performed in our relaxing private massage room.
Appointments available six days a week.
Couples Massage
Reflexology Massage
Physical Therapy
If your problems call for traditional Physical Therapy for post surgical rehabilitation such as knee or shoulder surgery, you need look no further than our Brielle, NJ office. We offer a "hands on" approach and personal service that the big centers can't match.
Pediatric
Sports
Knee
Back
Physiotherapy
Acupuncture
Acupuncture is one of the world's oldest medical therapies, and is used to reduce stress and relieve a wide variety of symptoms. Bringing together Chiropractic, Acupuncture, Physical Therapy and Massage provides you with the optimal care for you to achieve your health and wellness goals.
For Fertility
For Migraines